PlantcARe
/ AR Conceptual Design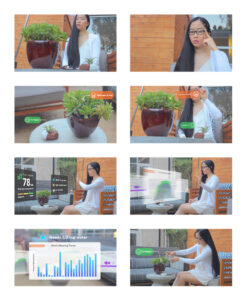 Overview
The plant cARe app is an augmented reality application aimed at improving your relationship with your plants. It provides rich insights about the health of your plants by syncing to a Bluetooth-enabled sensor embedded in the soil of your plants and a sister smartphone application. Once the sensors are embedded and the plant is registered with the plant cARe app, the user will be able to gather data about the plant including:
Basic Name and Plant Information
Immediate plant needs (sunlight, water, soil, etc.)
Overall Health since inception
Plant growth over time
Acidity in the soil/ pH level and recommendations
Accurate water amounts based off of public plant data
Various data visualizations
Ongoing plant health can be monitored by taking a photo or video of the plant. This data can be synced with public plant data to analyze if the plant is growing at the optimal rate. You can then use these data points to inform your plant care routine across time.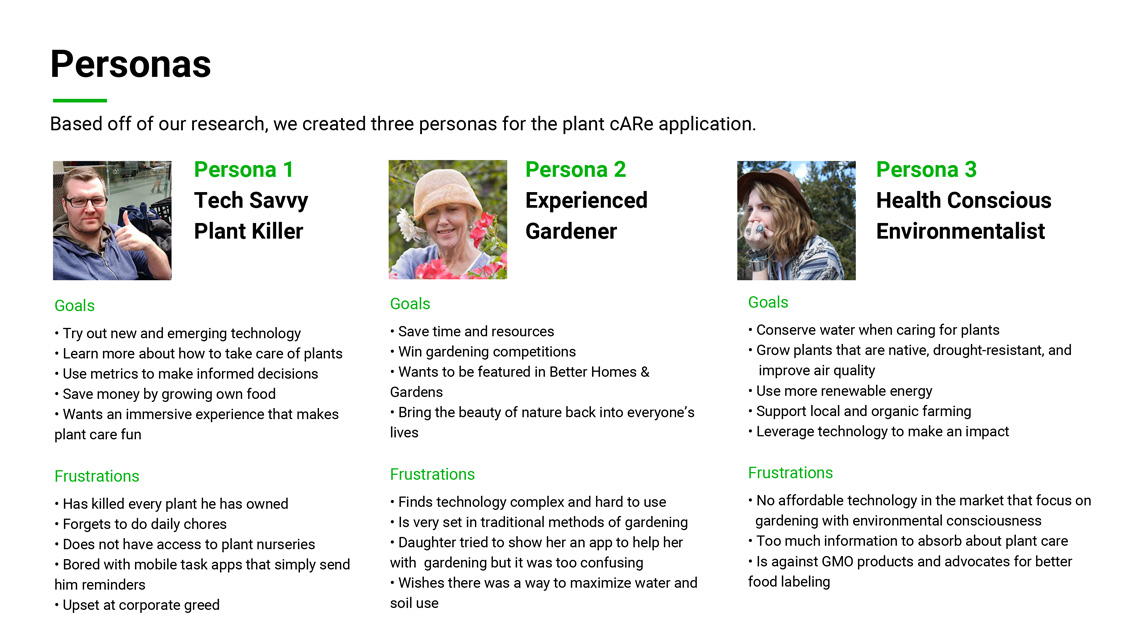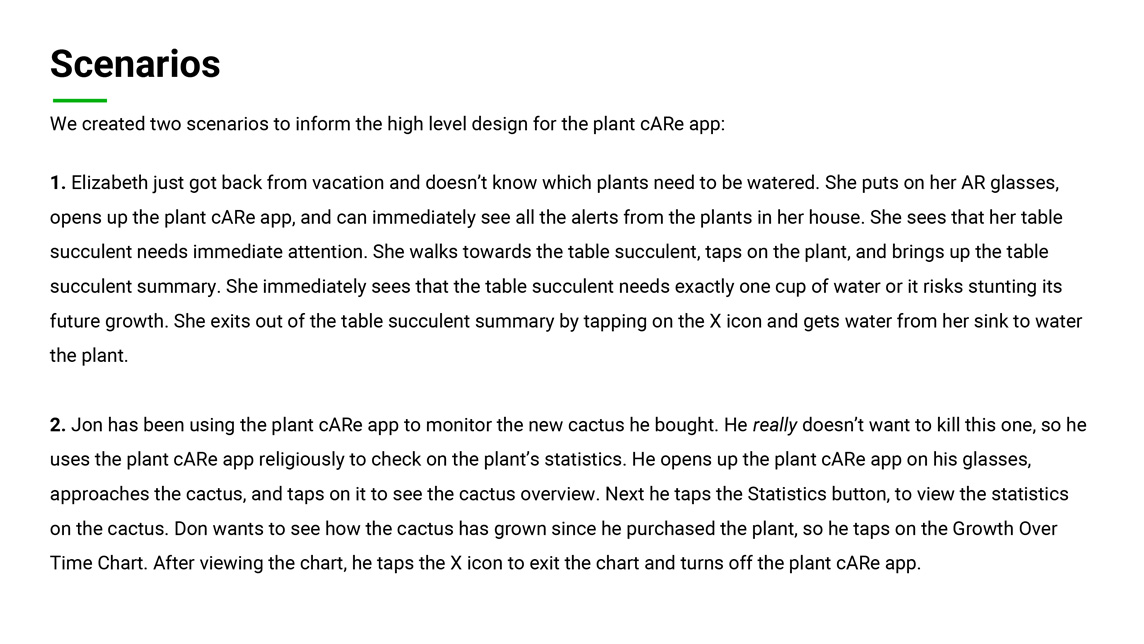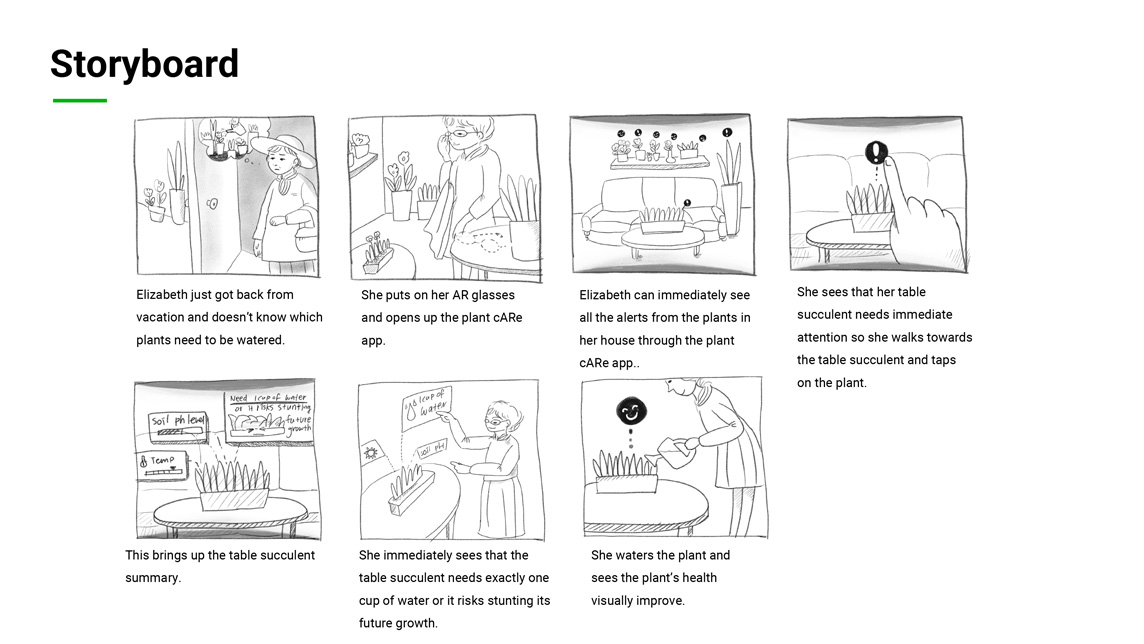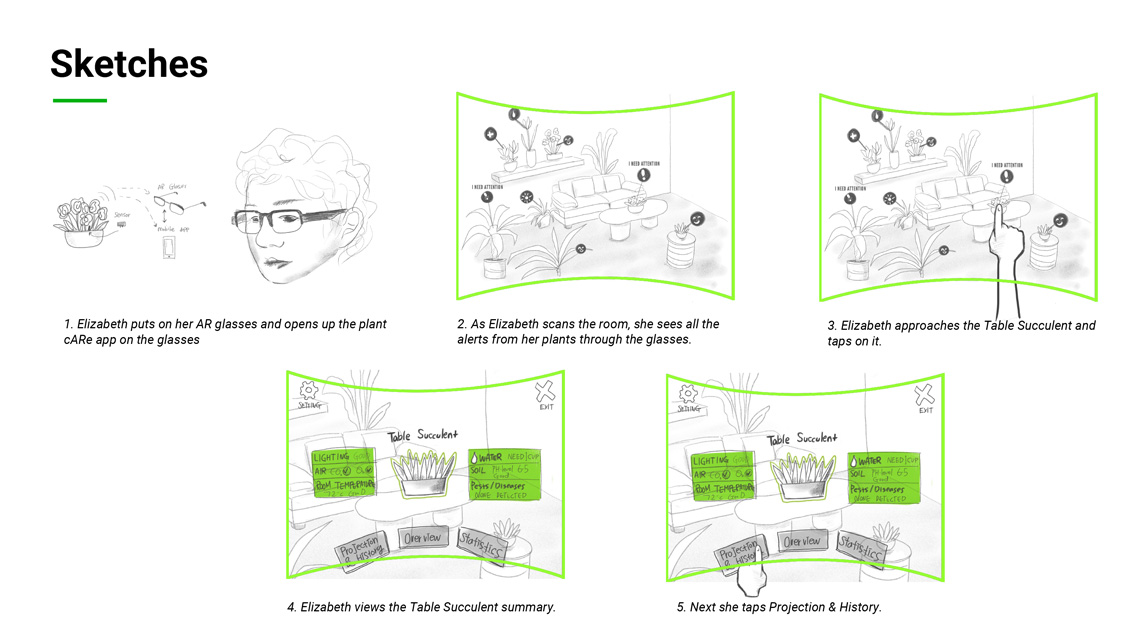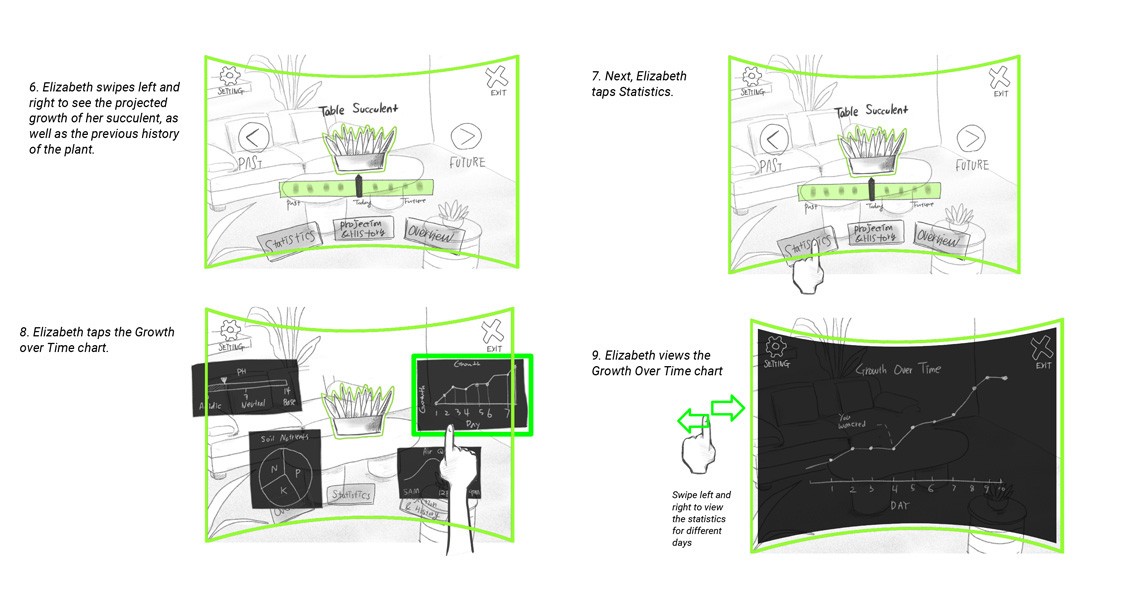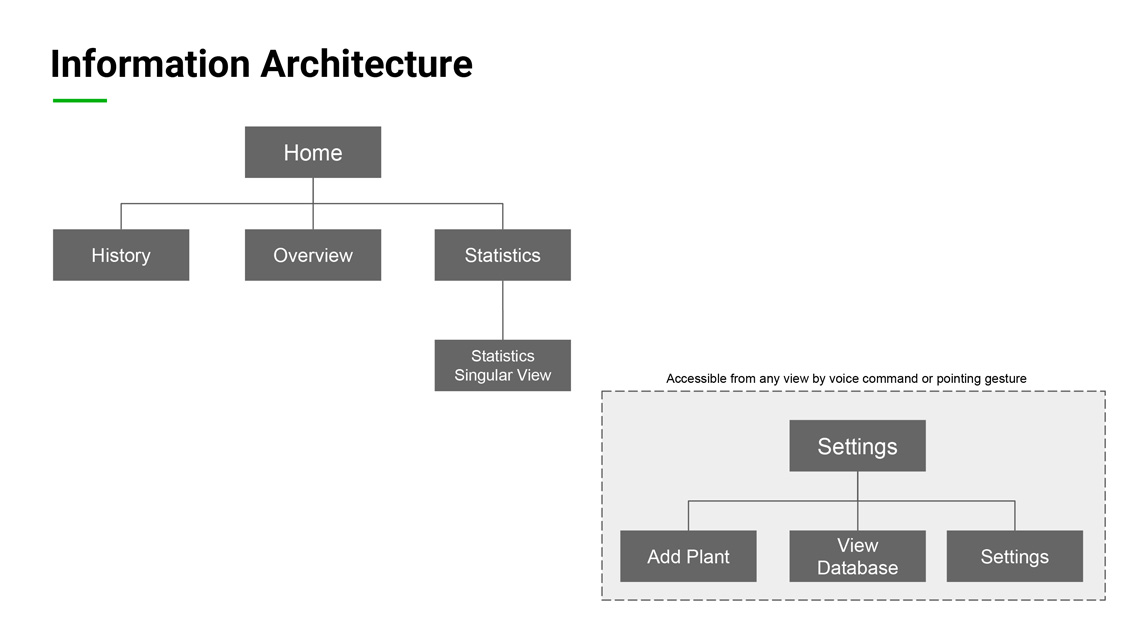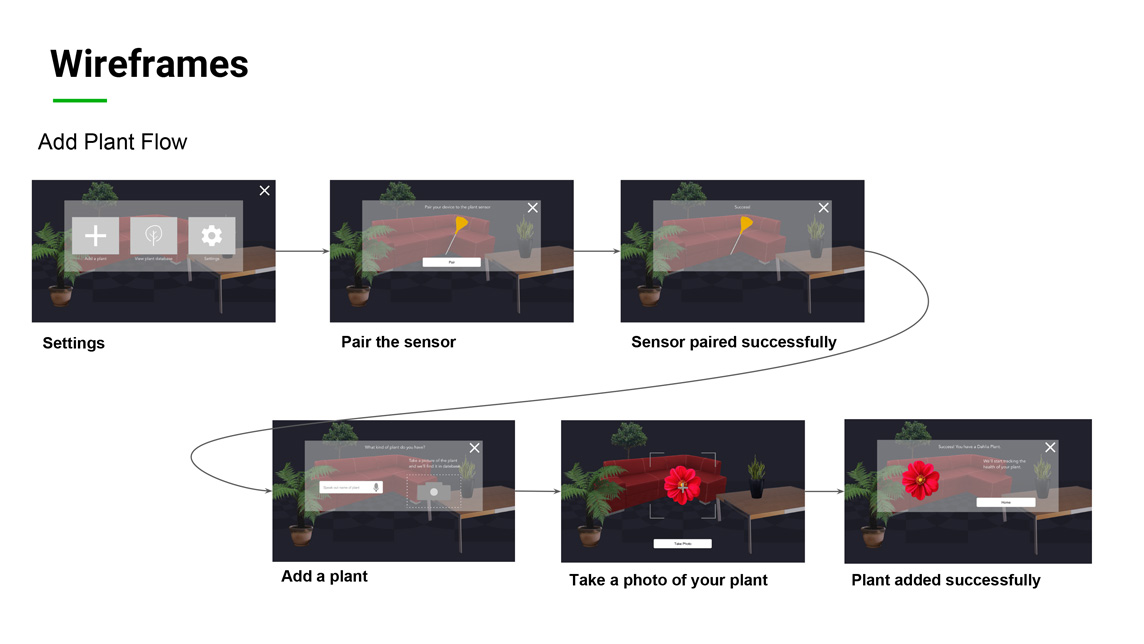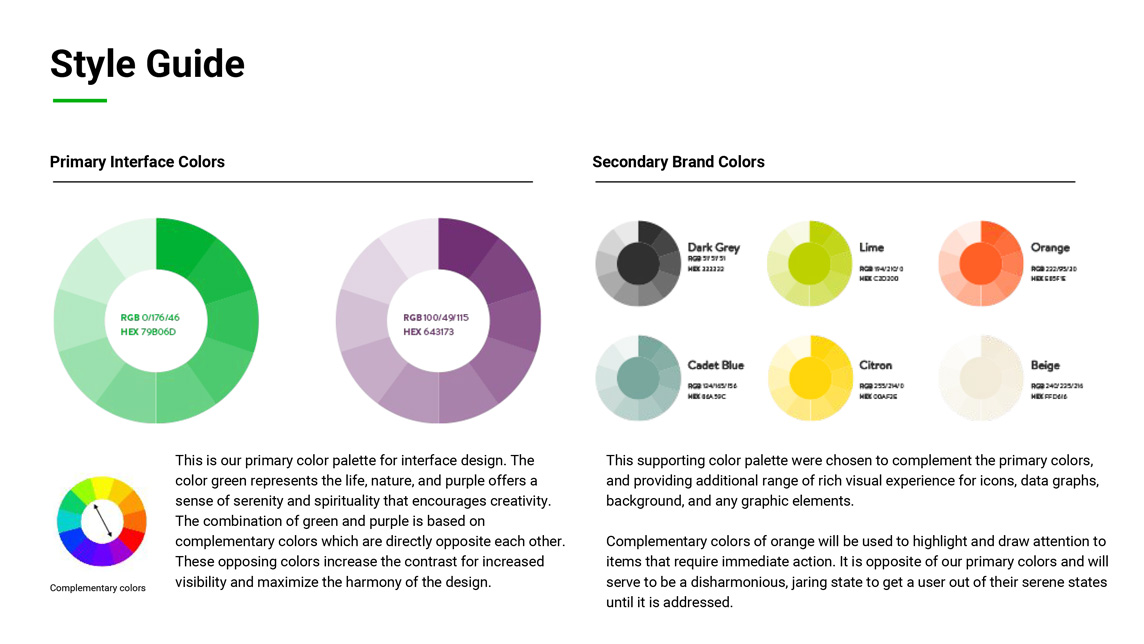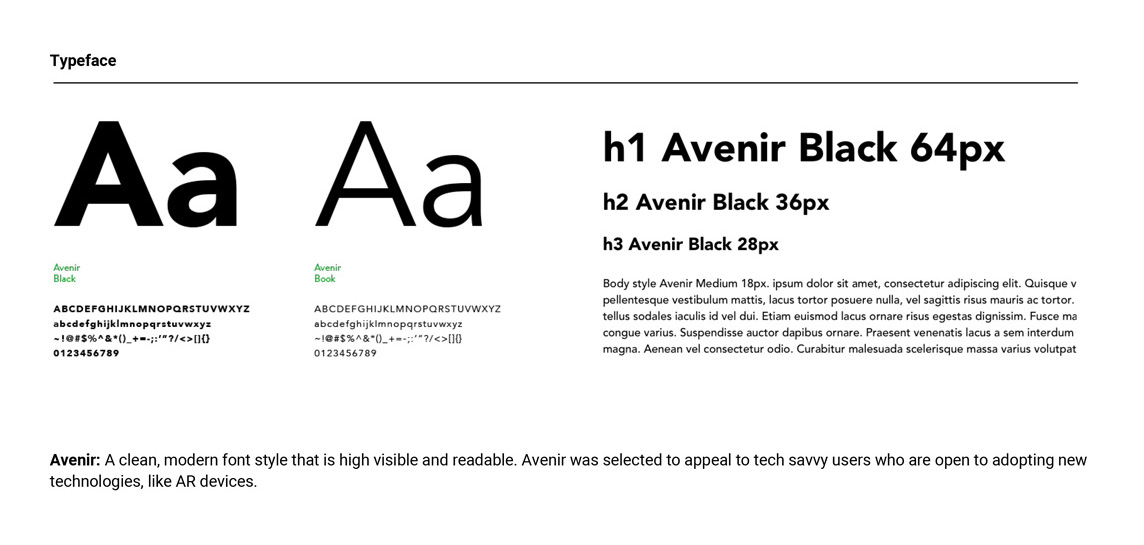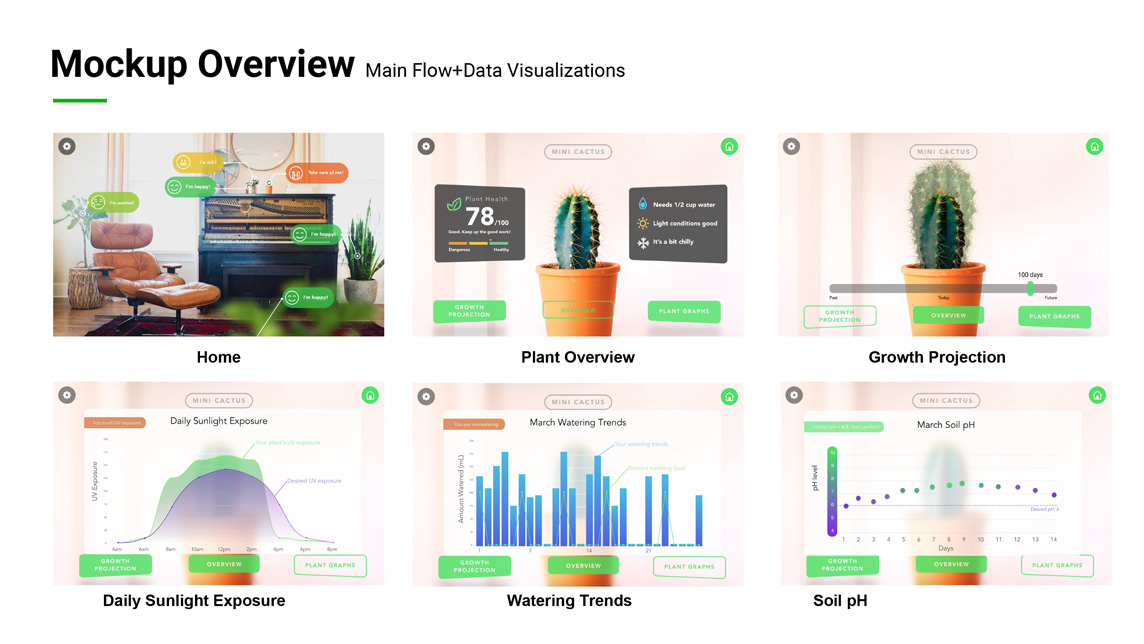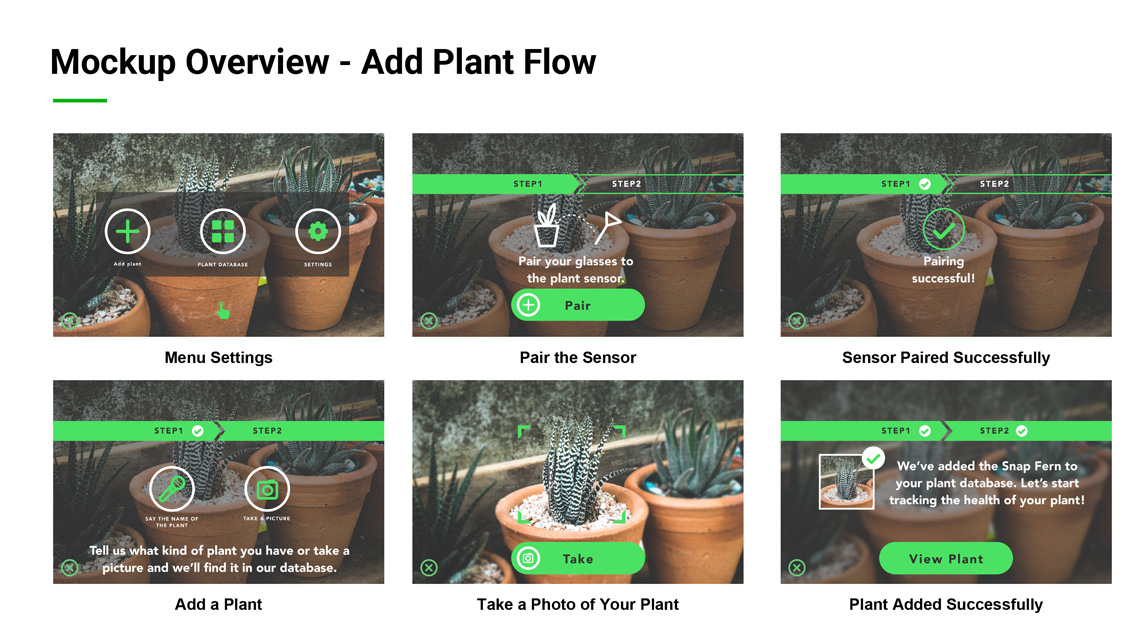 Final Videos

FEATURES MANUAL
This video manual serves as a quick overview of the plant cARe app. It walks through the main features of the app as well as the Add a Plant flow.

COMMERCIAL
This commercial serves as a quick overview of the plant cARe app and its implementation in the real world.